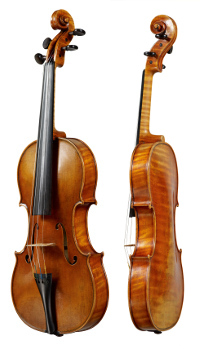 Left: Violin modelled after Guarneri del Gesu with lightly antiqued finish.
Right: Violin commissioned by the Calleva Collection for the Royal Academy of Music in London, "a significant collection of superb new stringed instruments from the finest makers."
New instruments are usually available to try and it is possible to commission a specific model to suit the individual musician.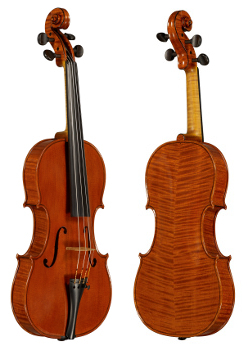 "The latest violin by Andrew that I tried has a rich and deep sound. The timbre is wonderfully dark and earthy in the lower register, the upper register is brilliant and the overall projection is impressive. I found this violin easy to play.....and difficult to give back."
- Pieter Schoeman, Concertmaster - London Philharmonic Orchestra.
We usually have a small selection of restored antique instruments for sale and can often locate specific instruments upon request.